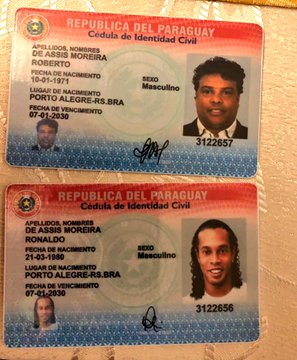 A Paraguayan court released 2005 Ballon d'Or winner Ronaldinho from his sentence of house arrest in a case stemming from allegations he had entered the country using a false passport and identification.
According to ESPN, Ronaldinho and his brother, Roberto de Assis, agreed to plea deals. They both pleaded guilty to using a fake passport upon their entrance to Paraguay. Ronaldinho will also pay a $90,000 fine, while Roberto was levied with a $110,000 fine.
Antonio Strini and Moises Llorens of ESPN reported on Aug. 6 that Ronaldinho's lawyers had presented a deal to prosecutors.
The investigation first began in March, when Paraguayan police searched Ronaldinho's suite at a local resort and found the documents in question, per CNN. Public prosecutor Federico Delfino explained in a Facebook post the passports were authentic but that the information in them had been falsified.